"Hard to buy for Gamers go crazy for them."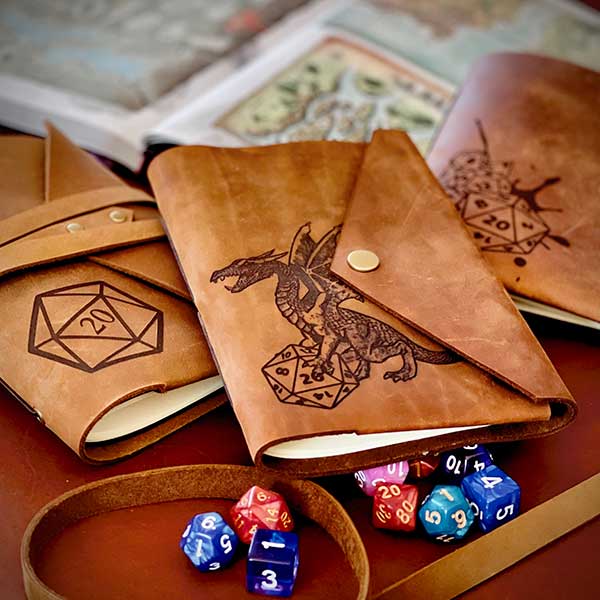 RPG Journals
Whether it's Dungeons and Dragons or other role-playing games, handmade leather RPG journals keep your spells, campaigns and characters organised.
After all, writing down your character's epic journey, so it's remembered long after the final villain is defeated, is what turns a player character into the hero.
Our step-by-step design and ordering process is simple and easy to use.
Create DnD Journals As Epic As Your Adventures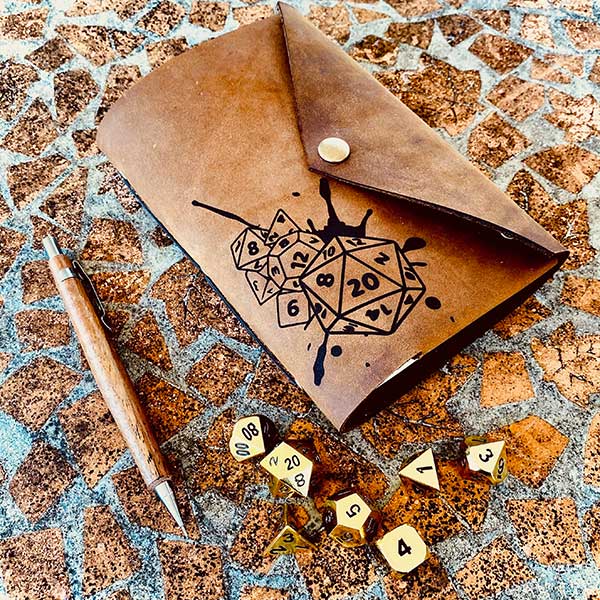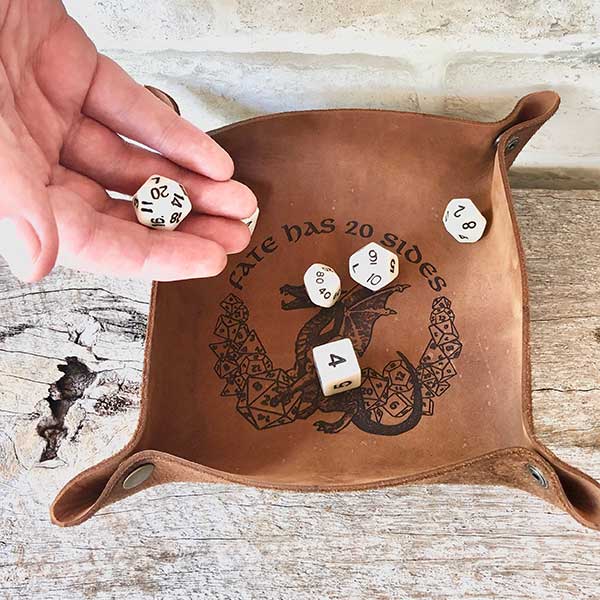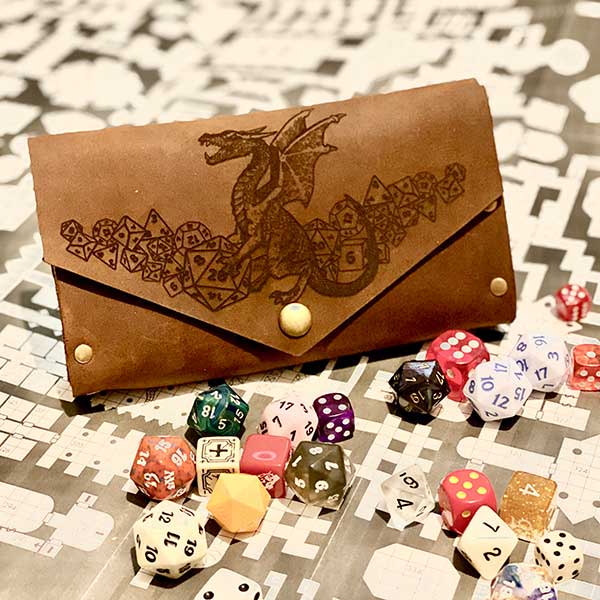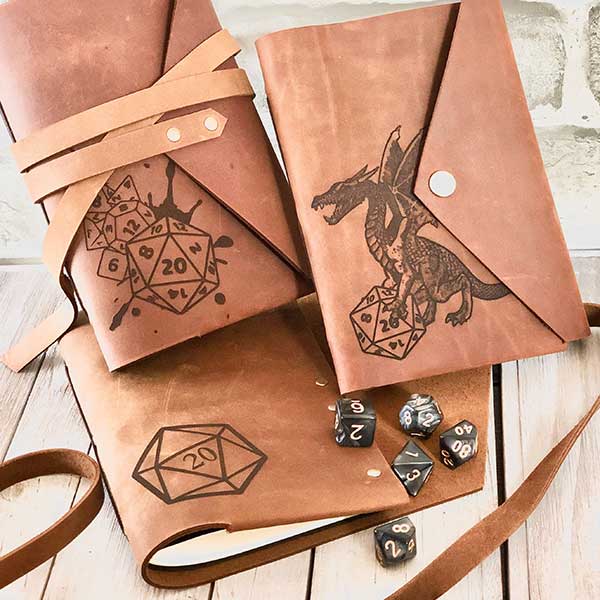 Choose from one of our DnD/RPG inspired designs to be engraved on the front.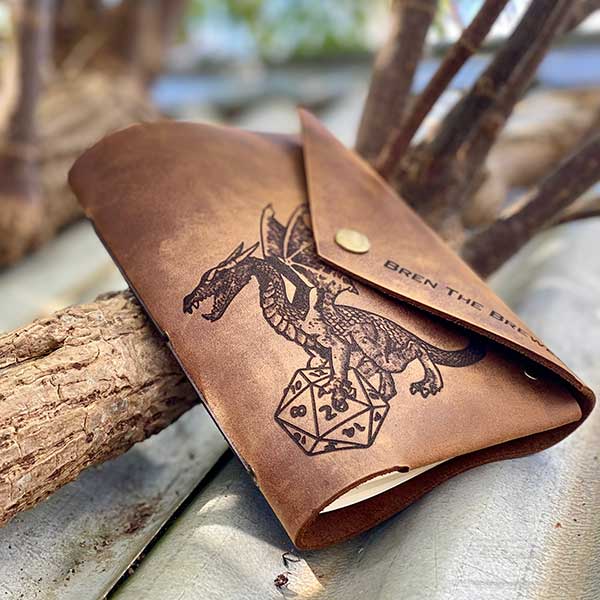 Add your name, initials or brand yourself Game Master.
Give your journal a unique character with four placement options for designs, symbols, names, initials or wording.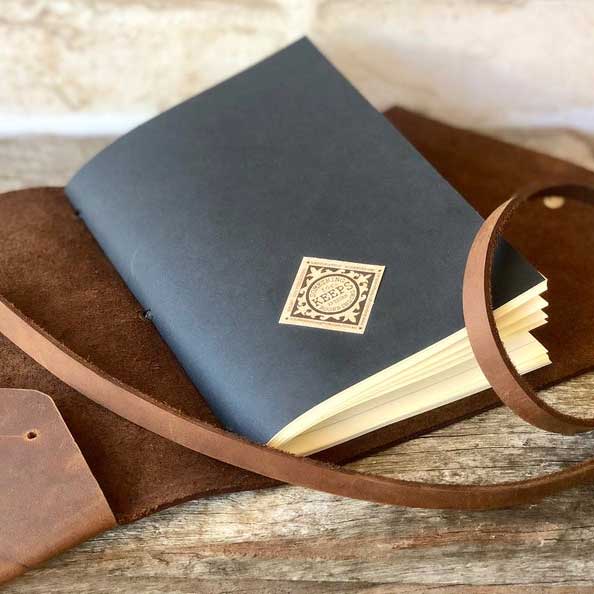 Lined pages, blank pages, grids, dots and more. With 10 refill options to choose from, your journal can serve many purposes.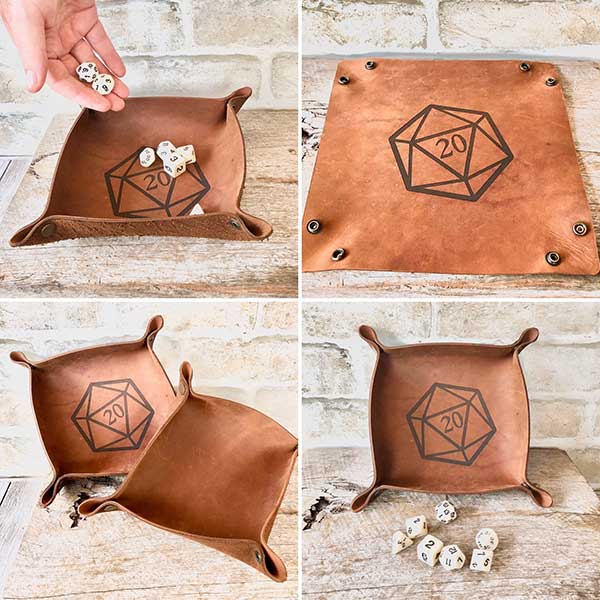 Why not rule supreme with a personalised DnD inspired dice tray? Prices start from $55 AUD.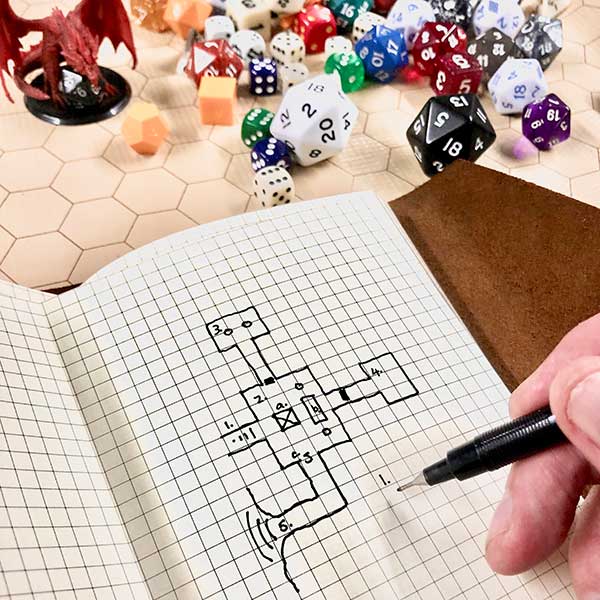 The only limit to your tabletop adventure is your imagination. So keep track of your play with a cool personalised RPG journal.
Your choice of genuine Australian and New Zealand leather.
14 responsibly sourced refillable journal inserts, plus eco-friendly packaging.
JOURNAL PRICES START FROM $75 AUD
Easy ordering
Our step-by-step ordering process makes customising your journal quick and easy.
Money-back guarantee*
FREE express shipping Australia wide
"Such a cool journal! Looks and feels great. My DnD group is jealous 🙂 "
*****
aschulz10
4 Jun 2020
"It [dice tray] was absolutely beautiful! This was a gift for someone special to me, and they are also a huge DnD player. He loved it, and especially the engraving of his initials inside. Product came very fast and wrapped beautifully. I would definitely purchase from here again 🙂"
*****
Angli1515
9 Jan 2020
"Great people selling a beautiful product! So happy I chose this store to make my purchase."
*****
David
23 Sept 2020
"Bought this for my partner with his initials engraved inside the front and a cute message on the back. He loved it and it was beautifully made. 
Thank you xx"
*****
Caitlin
27 Dec 2019
"Great communication, lovely to deal with very efficient! Very happy buyer 😎."
*****
M
17 Nov 2020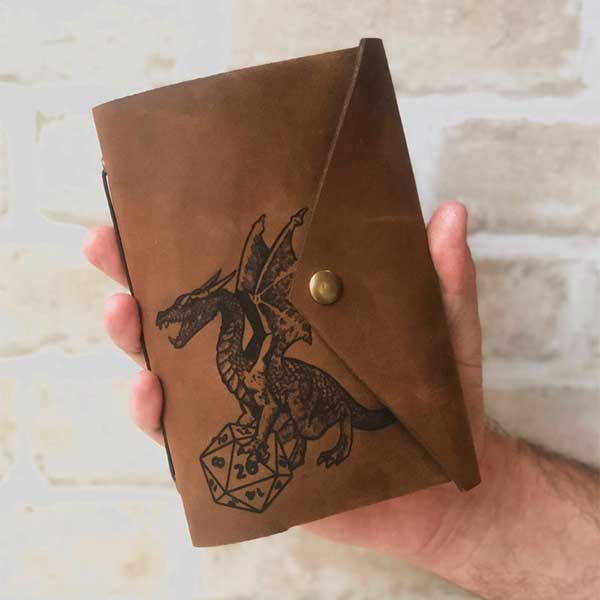 Don't wait any longer!
Be the envy of your DnD group.