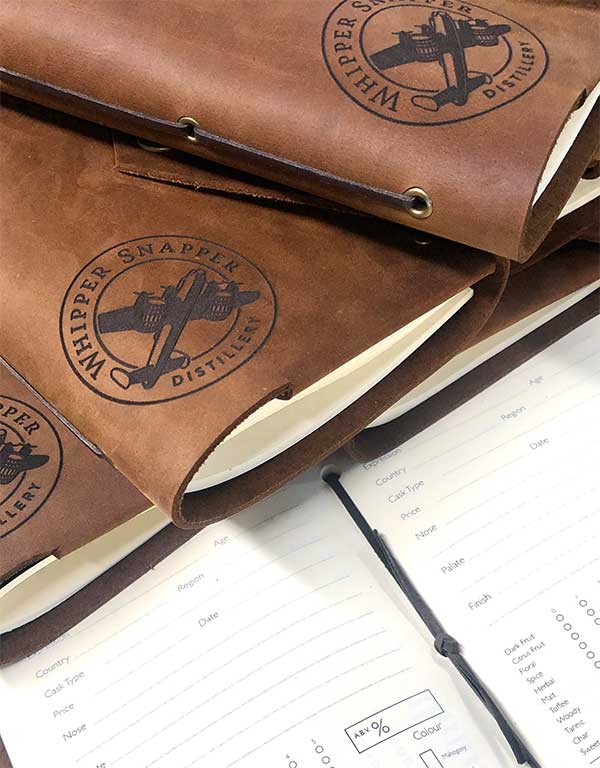 Corporate journals as unique as your clients
When it comes to gifting corporate journals, clients want to know they're more than just business. So why not give them a gift as individual as they are?
Our journals are unique because they are handmade using the finest Australian and New Zealand leather with responsibly sourced paper inserts and eco-friendly packaging.
What better way to say, 'Thank you' than with a beautiful handmade leather journal?
Our step-by-step design and ordering process is simple and easy to use.
Endless corporate journal gift ideas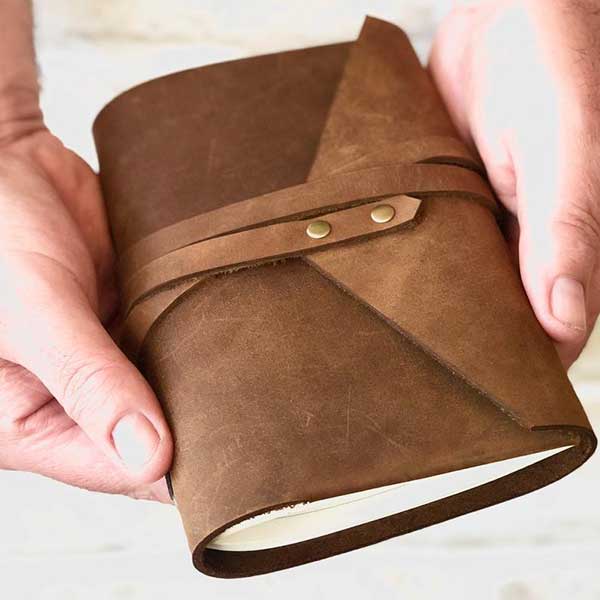 Wrap-style journal
For those who dare to show creative flair, a wrap-style journal with a tie closure is perfect.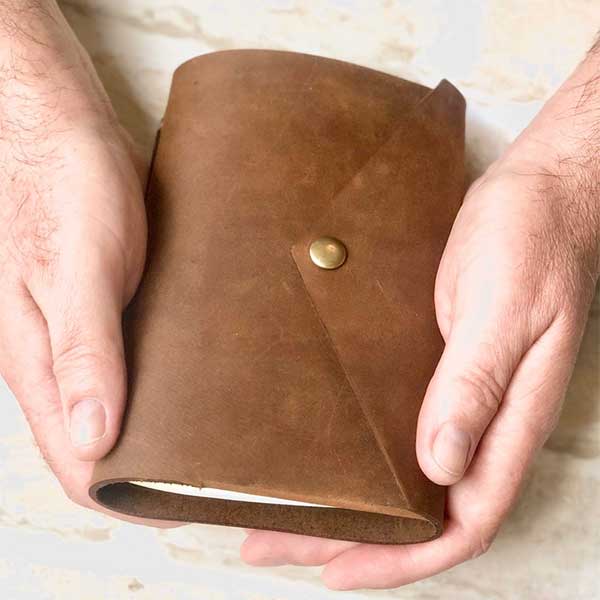 Snap-style journal
On the go or solopreneur, a handcrafted leather finish with a snap fastener says elegant, dedicated and organised.
Your choice of genuine Australian and New Zealand leather.
14 responsibly sourced refillable journal inserts, plus eco-friendly packaging.
About our customisable leather journals

Wrap-style. With a beautifully handcrafted leather cover and secure tie closure, clients won't be able to resist how the journal feels.
Snap-style.Featuring a snap fastener that says organised, clients will love the understated elegance and rustic charm.

With a selection of stylish fonts and 5 image placement positions, personalising journals to reflect your brand is effortless. From a logo on the front to personalised initials, a name, or inspirational quotes – all we need is your words, ideas and logo.

Setting your brand apart and making your journal unique is easy with the choice of more than 14 inserts. Blank, lined, grid, we have them all. Or if it's tasting notes you need, choose inserts for wine, beer or whisky. And our lifestyle range is just the ticket too. Choose from golf, fishing, music and more.

Place your logo on the cover or more discretely. With five placement options, creating a journal that reflects your corporate style is effortless.
For orders over 20+ journals, we ask you to contact us. That way, we can ensure we meet your gift delivery deadline.
When your corporate gift is as individual as your client, they know they mean more than just business.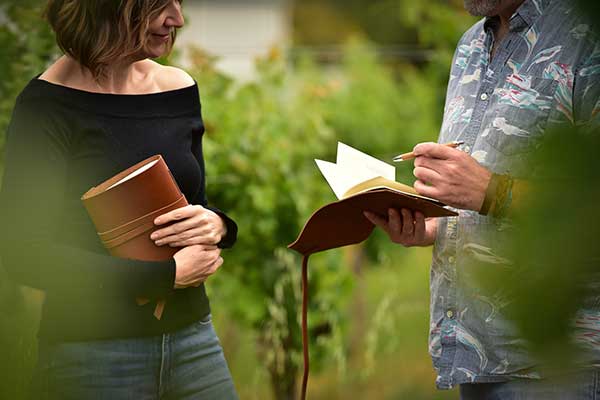 Need some corporate gift inspiration?
Do you have a large corporate journal order (20+), a bespoke request, or need help creating a fantastic corporate gift journal?
We're here to help.
Something For Keeps
Masterfully crafted handmade leather journals with the perfect balance between practical and beautiful.
Subscribe
Subscribe to see the latest inspirational journal ideas and get special discount prices.