A symbolic, carefully picked anniversary gift is an excellent way to show your spouse how much you care and how much you look forward to all the anniversaries to come. Not sure what to get your spouse for your 3rd wedding anniversary? We've got you covered.
We've put together a guide to the best 3rd-anniversary gifts so you can give your spouse a thoughtful, symbolic anniversary present that will be meaningful for years to come.
Here are the best 3rd-anniversary gift ideas and the beauty of the symbolism behind them.
Why Is Leather the Traditional Gift for the 3rd Anniversary?
The third wedding anniversary is believed to symbolise the honeymoon period coming to an end. Most likely, you and your spouse have discovered even more about each other during your first few years of marriage.
By this point in your marriage, you have likely found each other's traits and habits, for better or for worse. This is typically the time that spouses begin to realize and appreciate the security provided by their relationship. They also know even more about each other than when they were first married and are genuinely at ease with each other.
Even though you may have settled into a more routine, everyday life, the third wedding anniversary can be a great reminder that the honeymoon phase doesn't have to end just yet.
The traditional symbolic material for a third-anniversary gift is leather. This rugged, durable, material is a symbol of strength, security, and resiliency. When properly cared for, leather can stay beautiful forever – just like a strong marriage.
The Best Leather Gift Ideas for the 3rd Anniversary
Just like you hope your marriage to be, leather is flexible, durable, and stands the test of time. Give the symbolic gift of leather to show your spouse how much you value these qualities and how much you believe in the longevity of your marriage.
To make your leather anniversary gift to your spouse mean, even more, consider having it personalised.
Here are some of our favourite ideas for leather anniversary gifts for your spouse on your 3rd anniversary:
Personalised Leather Journal – A high-quality, personalised leather journal is an excellent way to allow your partner to express their thoughts, organise their to-do lists, jot down poems, or record precious memories
Wine Tasting Notebook – A beautiful, functional way for your spouse to record their favourite wines, the best wine pairings, wineries visited, and wines to try. We also offer a variety of other journals for tasting notes, including beer, coffee, whiskey, and chocolate journals.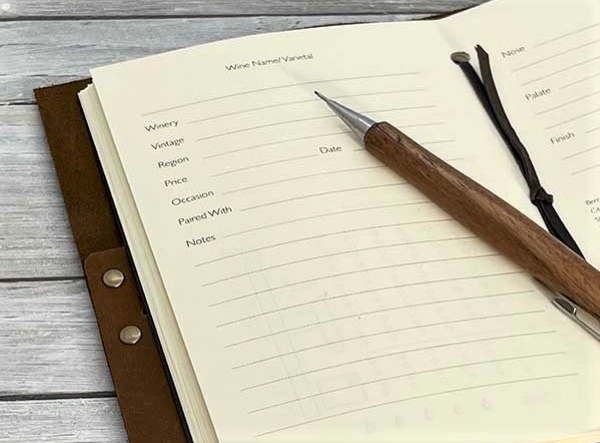 Lifestyle and Hobbies Notebooks – Choose a journal that perfectly suits your partner's hobbies and shows how much you care. Select from a range of lifestyle and hobby journals, including recipe journals, fishing journals, dream journals, gardening journals, music journals, travel journals, gratitude journals, and more.
Personalised Leather Valet Tray –  A gift that is just as stunning as it is practical. Handmade from natural Australian leather, this leather tray can be personalised with a sweet message to your spouse or the date of your wedding. It is the perfect size to hold a watch, car keys, jewellery, coins, or trinkets. a practical gift for anyone!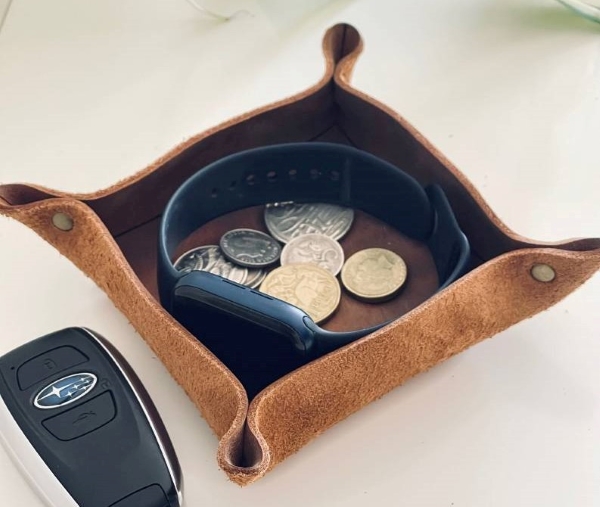 About Our Leather Journals
All our stunning leathers are produced right in Australia and New Zealand and are available in a choice of three finishes:
Raw Cacao – A stunning, buffed nubuck finish, with a slightly velvety surface that gets even more beautiful with time
Storm – A stunning Australian leather with a rustic, buffed finish in a stunning stormy grey colour
Crazy Horse – Unique rustic, buffed leather with a matte finish that features a delightfully aged appearance
All of our journals come gift-wrapped and can be sent directly to your recipient with a gift tag and personal message (simply include this in the 'notes to seller section when choosing your product).
Alternative 3rd Anniversary Gifts
In addition to leather, other anniversary gifts are symbolic of the 3rd year of marriage. For a thoughtful present, you may also want to consider:
Crystal items such as crystal vases, crystal wine glasses, crystal jewellery, or crystal candle holders
Pearl – the official gemstone of the third anniversary, symbolising beauty and wisdom that is gained with time (just as a pearl forms and becomes more beautiful with time, layer by layer)
Moonstone – another recommended gemstone for third anniversaries
Sunflowers (the traditional flowers for the third anniversary)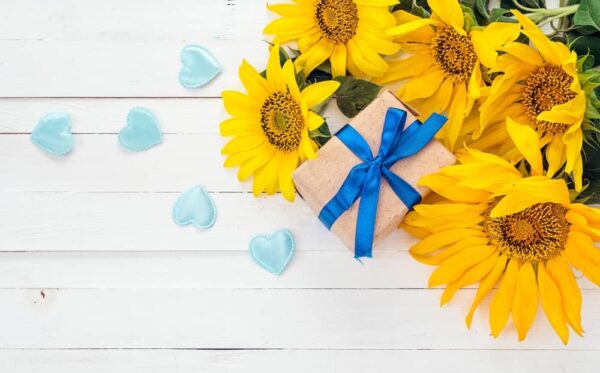 Need More Help Choosing a Third Anniversary Gift?
Giving a leather gift is a meaningful way to symbolise to your spouse how much you have enjoyed your journey together thus far and look forward to continuing the journey as a couple.
Whether you are interested in gifting your spouse a place to record their favourite memories, a spot to store their favourite recipes, or a journal to organise their thoughts, we have a range of beautiful, handmade options for you to choose from.
Our journals are sourced from only the highest quality leather and can be personalised in any way you like, adding even more meaning to this traditional 3rd-anniversary gift.
Need more help choosing a leather gift? We'd be happy to offer custom product recommendations, so be sure to reach out to us if needed. Our priority is making sure our journals bring sentimental value, meaning, and happiness into the lives of our customers and we look forward to helping you find just the right journal for you or your loved one.