Think hobbies are just fun and games? Leisure activities and hobbies are proven to be good for your mental health, with benefits including reduced stress and improved well-being.
In this article, we'll look at how you can support your favourite interests with a hobby journal.
The Best Ideas for Hobby Journals
Hobbies can be an enjoyable way to reduce stress and support overall well-being. And journaling is a hobby in itself! When you combine journalling with your hobby, it's a win-win!
A hobby journal is an effective way to organise your thoughts and goals in a single place for easy reference.
Here are some examples of hobby journals and the best ideas to get you started with each type.
Golf Journal
Obsessed with golfing? A golf journal is an ideal way to track your games and goals.
Here are some examples of how to use your golf journal:
Track details of your games (clubs used, weather conditions that day, how you were feeling, who you played with, etc.)
Record your favourite courses you've played
List your favourite holes at each course
Make note of particularly tricky landscapes, angles, or obstacles at certain holes
Keep track of courses you want to visit
Easily organise your goals
Track what you are currently working on
List drills to practice on the course\
Garden Journal
If you are an avid gardener, a garden journal is the perfect place to keep track of everything you learn. Remember, there are no mistakes in gardening!
You can use your garden journal to:
Record planting and harvesting times
Keep a detailed account of your harvest
Make note of any pests or bugs you saw that season
Organise planning ideas and layouts
Jot down inspiration for future additions to your gardens (i.e. add raised beds)
Record weather conditions throughout the season
Record your favourite seed varieties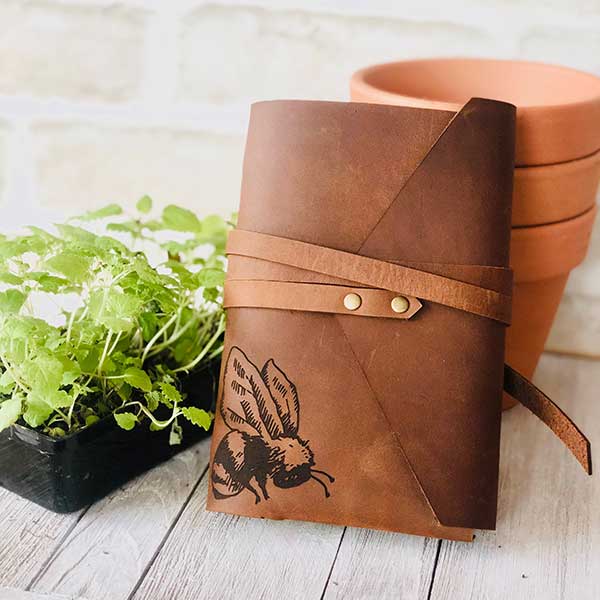 Fishing Journal
A fishing journal is a great way to keep a record of memories, practical information, and specifics of each of your fishing trips. Each entry can be as simple as a few key details, or a vivid one or two-page description of the entire trip.
Along with being fun to look back on, a fishing journal can help determine successful fishing patterns and reference information in the future.
Here are some ways to sharpen your angling skills with a fishing journal:
Document the best fishing spots
Pinpoint fishing patterns and weather trends
Save your favourite fish recipes
Record bait or lure choices
Describe and name the different fish you catch and record the species (you can even include pictures)
Record details of each trip, including weather conditions, set up, tackle used, time of day, and who you were with
Write down fishing spots you want to visit
Guitar Journal or Music Journal
A guitar journal or music journal is a must-have resource for music enthusiasts, giving music lovers the perfect place to record all their musical inspiration and goals.
Use your guitar journal or music journal to:
Track your favourite songs you want to learn
Record your favourite artists
Organise your daily and weekly practice agendas
Keep track of techniques that are working (and which ones aren't)
Jot down songwriting ideas or inspiration
Write down notes from lessons
Analyse what draws you to certain musicians or songs
Questions to ask your instructor at your next lesson
Travel Journal
A travel journal is the perfect way to ensure you never forget your favourite adventures or trip memories.
Ideas for your travel journal include:
Organize your wish list of must-visit places
Plan trips and record important details for upcoming trips (i.e. flight information, dates, where you're staying, rental car details, etc.)
Keep track of things to do for each destination
Record memories from your trips
Write about what you think a trip will be like and go back at the end of your trip to write down if your expectations matched the reality of the trip
Write reflections after your trips
Jot down what you learned after a trip
Keep track of the best restaurants, stores, or activities in each location you visit
Fitness Journal
Fitness journals are a great way to record your workouts and keep close track of your progress.
You can use your fitness journal to:
Set specific goals
Record details of your workouts, such as duration, exercises completed, sets and reps, warm-up, cool-down, etc.
Organise your workout routine
Identify areas of weakness that need improvement
Jot down how you are feeling on days you are lacking motivation
Keep track of your favourite pre and post-workout meals and snacks
Track other aspects of wellness and performance, such as your sleeping routine
Write down inspirational quotes
Keep progress photos
Write down fitness or wellness topics you want to research further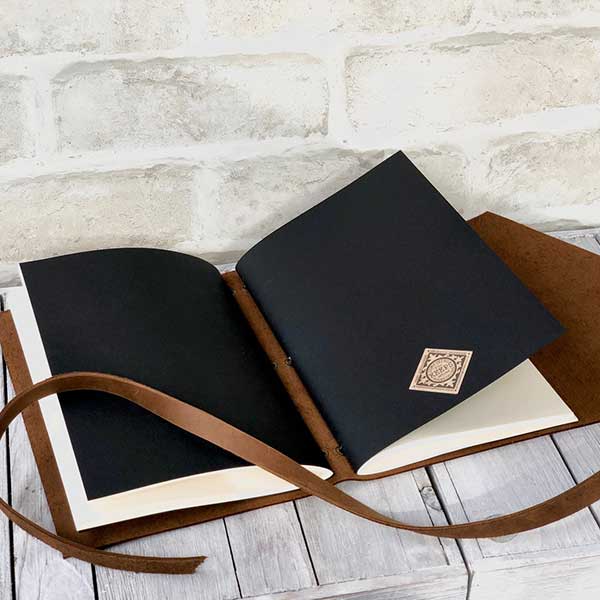 Reading Journal
If you're a reading enthusiast and always find yourself forgetting the title of the book your friend recommended or trying to remember your favourites to recommend to friends, a reading journal is a must-have.
Reading journals are the perfect way to get the most out of your reading time and ensure you can easily keep track of your all-time favourite reads.
Some ideas for your reading journal include:
Keep track of books you want to read and stay on course with your reading goals
Capture any inspiration or ideas that occur while reading
Keep a list of books that have been recommended to you
Record books you've read
Rate books you've read
Make notes on your favourite books
Record favourite quotes from books
Document your feelings and thoughts about books you read
Write down topics you would like to research further
Keep track of your favourite authors
What Supplies Do I Need to Start a Hobby Journal?
Once you choose your personalised hobby journal, it is simple to get started. You only need your hobby journal and a high-quality pen.
Our new Handcrafted Journal Pens are as luxurious as they are functional. With roller-ball tips, French polish finishing, and easy refills, our handmade wooden pens are the perfect complement to our handcrafted leather journals.
Other fun and practical hobby journal tools include:
Glue sticks
Stencils
Whiteout or correction tape
Coloured pens
A ruler
Markers or highlighters
Stickers
Scrapbook paper
Colourful paper clips
Sticky notes
Additional Reading: A Guide to Using Your Personalised Handmade Journal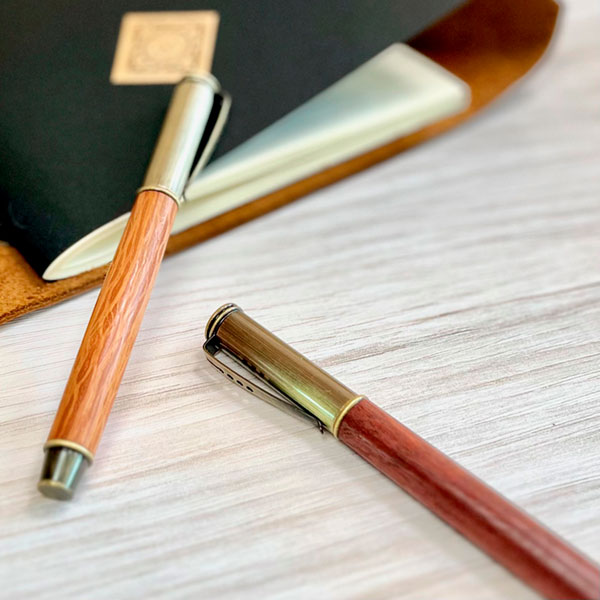 Why Choose Our Handmade Leather Journals
When it comes to choosing a hobby journal, you'll want to look for one composed of high-quality materials that will withstand heavy use and safely preserve your precious thoughts, memories, and goals.
All of our handmade hobby journals from Something for Keeps are:
Able to be completely customised with your choice of quotes, monograms, dates, names, and more
Constructed with premium materials and high-quality paper
Equipped with an internal pocket and your choice of closure
Able to be easily refilled
Available in three luxurious leather options, produced right here in Australia and New Zealand (choose from Raw Cacao, Storm, or Crazy Horse)
Already gift-wrapped (simply include info in the 'notes to seller section if you are sending one of our journals as a gift)
Want to Learn More About Our Handcrafted Leather Journals?
Keeping a hobby journal is a practical, rewarding way to track your memories, goals and helpful information about your interests.
Our high-quality, handmade leather journals are crafted with care to preserve your cherished memories, record inspiration, and organise ideas. Each journal is thoughtfully created from scratch by master artisans, featuring genuine Australian or New Zealand leather.
Have a hobby that wasn't listed here? Contact us and we'll help you create a customised hobby journal suited to your exact interests.