It's that time of the year again. With the holiday season approaching, it can be difficult to find the perfect gift for your friends, family, or even yourself. That's why we recommend that you start shopping for presents now!
We're here to help you by giving you recommendations on what to shop for this Christmas. Instead of buying the typical pair of fuzzy socks that no one wants to receive, here are our top Christmas present ideas that anyone, from your BFF to your mum to that coworker you barely know, will surely adore.
Board Game Journal
Christmas is when everyone gathers around to tell stories, enjoy food, and play games. If you love to play family games, here's the perfect notebook that lets you keep track of scores and history. It's a great gift where you (or the recipient) can record all your gaming experiences. It comes with a 100-page game score booklet where you can jot down the game's name and when it was played. Or if you prefer you can also choose from notebook inserts that are lined, grid-style, or blank.
This board game journal from Something For Keeps is as personalised as it can get. You can add text on up to four areas, including the front cover and flap. And because it is a board game journal, it has "The Game Night Scoreboard" logo beautifully engraved on the leather cover.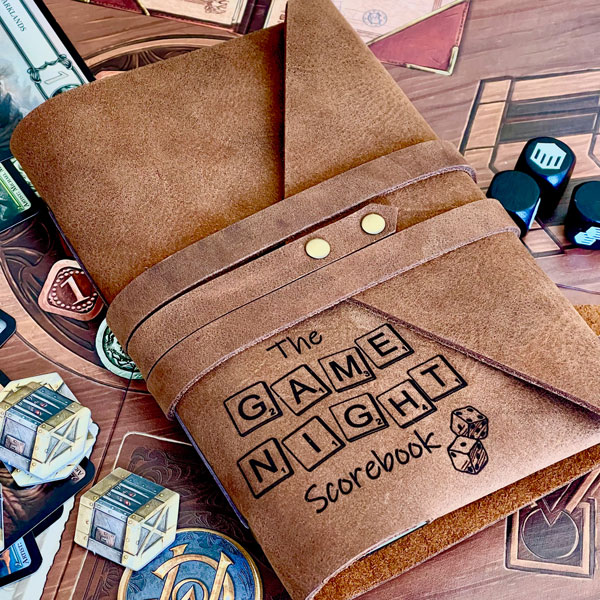 Garden Journal
Do you know someone who loves gardening? Perhaps they have their veggie, flower, or herb garden. There are a few things that every gardener cannot get by without, and they include seeds, water, sunshine, and good, healthy soil. But there is one more item they deem essential: a gardening journal and would be the perfect Christmas gift idea!
Growing your plants takes a lot of work, which includes noting plans, records, and observations. It's so much easier to keep track of a person's plant-growing hobby with this valuable tool. The journal is not only customisable but also refillable. Once full, the dedicated gardener can insert new pages to create a whole new book.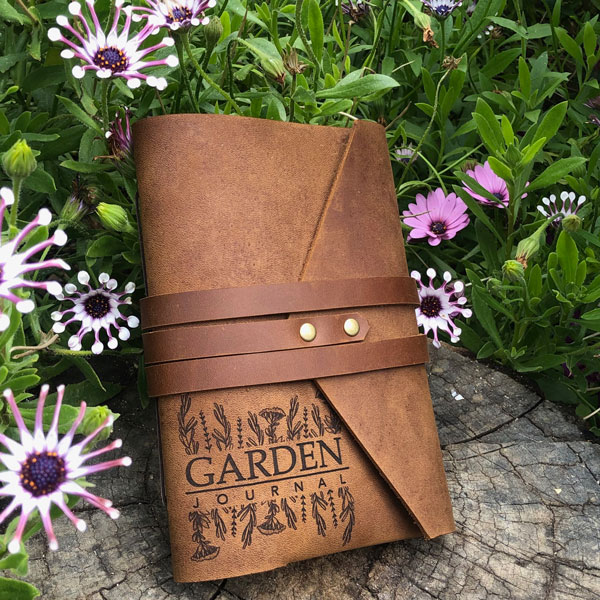 RPG Journal
Don't let that Dungeons & Dragons fan feel left out with an RPG journal specially crafted for DnD players. It's completely customisable from the front to the back, with opportunities to add a DnD quote or the receiver's name.
This 100-page DnD journal has a lot to offer, starting with a thick leather cover whose finish you can personalise. You also have two options for the closure: a brass press stud or a wrap-style closure. The journal also comes with an internal pocket and card slot. With 80gsm of cream-coloured paper, it's the perfect place to draw maps, take notes, or track progress.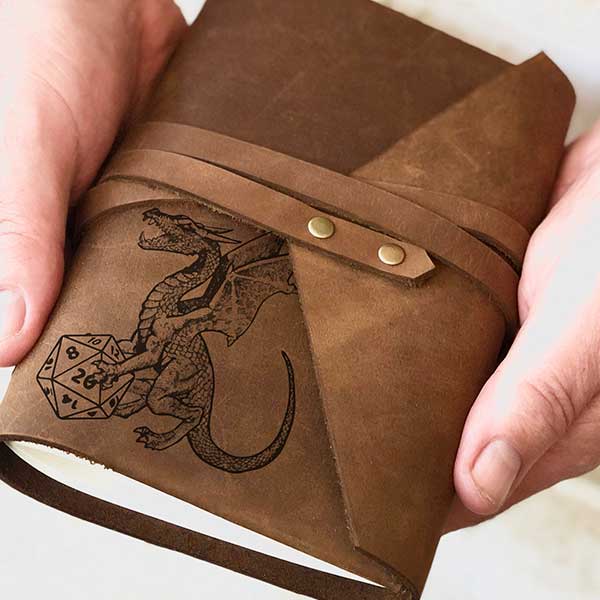 RPG Journal Accessories
You do not have to be a DnD fan to appreciate this beautiful dice tray. Made with natural New Zealand top-grain leather, this dice tray is everything you need for a fun family game night and another great idea for a family Christmas present. It's handcrafted with a laser-engraved Dungeons and Dragons design in the centre. You don't have to be a Dnd fan to enjoy this as there are 3 designs to choose from, a classic plain tray or 2 different DnD-inspired designs. You can add up to four engravings around the edges to give it your personal touch.
This dice tray is perfect for RPG gaming. You can take it anywhere as it lays flat in your bag. It's neither bulky nor heavy, measuring about 21cm x 21cm unassembled. That's about the same size as A4, so you can keep it flat in your folder or clipboard. When assembled, it only measures approximately 16cm x 16cm. Complete your DnD collection by ordering this dice bag, as well.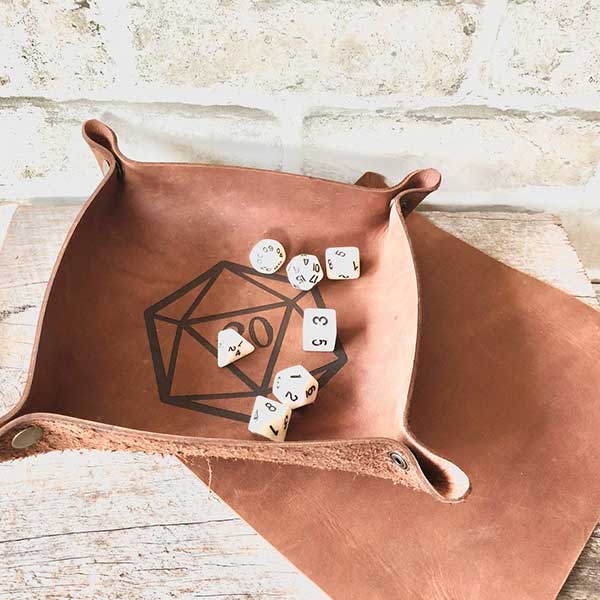 Journals for Food and Drink Lovers
Who doesn't want to drink better wine? It's so much easier to make notes with Something For Keeps' personalised wine journal. Wine review pages are included in the journal, so the wine enthusiast can quickly write down their experience, from the taste to the aroma.
We have included beer devotees, as well. Here's a beer journal you can take with you when you sample beer. Measuring 18cm x 12cm, it's the perfect size that lets you write your experience with one hand and your beer in the other.
And if you're loved one cannot start their day without a cup of Joe, we've got you covered. This coffee journal is everything they need to accompany them in their mission to find the best coffee. It's guaranteed to please that coffee aficionado in your life from the moment they receive this gift. It comes with a beautifully engraved "Coffee Tasting Notes" design on the cover. To customise it further, you can add up to four more engravings.
Other tasting journals are excellent gift ideas for chocolate and whisky lovers. Find your favourite journal here.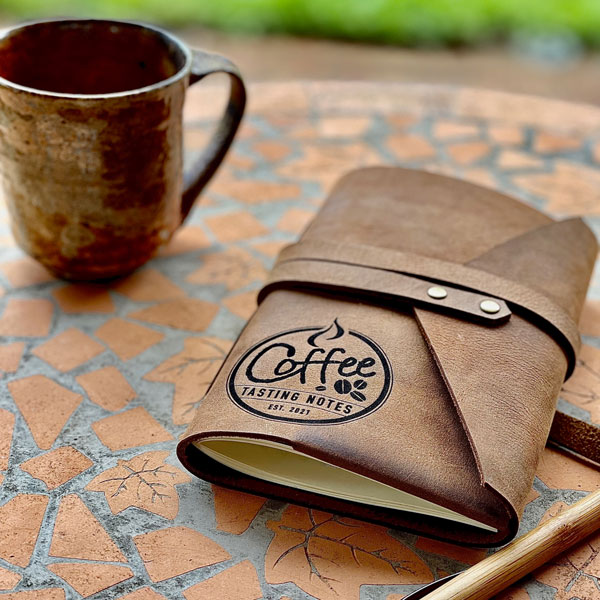 Any Personalised Leather Journal
Need help determining which journal to get? There's no better way of saying they mean a lot to you than picking a personalised, leather-bound journal to give to your family and friends. These journals can be used as a diary, a handy sketchbook, or a small place to write recipes quickly. It's a handmade notebook fully customisable with up to four engravings of your choice.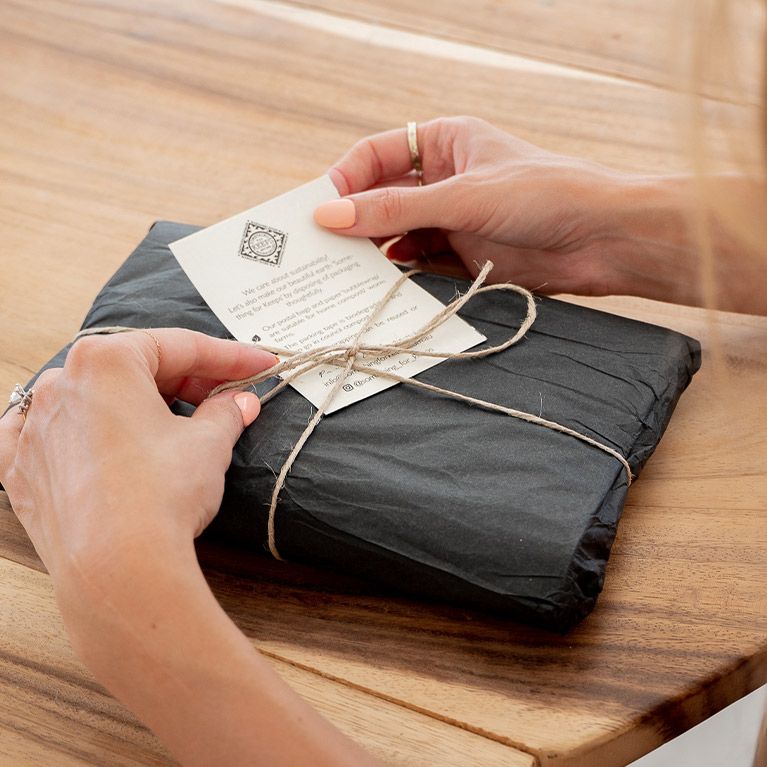 This Christmas is the best time to give a one-of-a-kind gift to your loved ones. Complete your Christmas shopping with Something For Keeps. Buy your personalised journals and other accessories on the site to make your loved one's holiday even more special.