While our corporate journals make great gift ideas for co-workers or employees, they can also provide an excellent way to increase brand recognition and offer value to clients.
Our journals are unique, handcrafted, and made using the highest quality New Zealand and Australian leather, along with eco-friendly packaging and responsibly sourced paper.
Ideas for Corporate Leather Journals
Looking for ideas for corporate leather journals? Here are some of our favourite ways to use personalised corporate journals: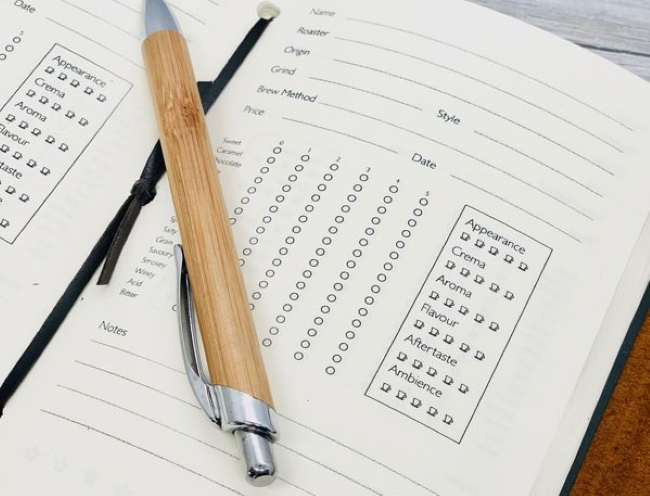 About Our Personalised Leather Journals
We are dedicated to offering the best leather journals in Australia. Each of our custom journals is created from the highest quality, genuine Australian or New Zealand leather and includes a variety of beneficial features, including:
Two Convenient Closure Styles — Our handcrafted leather covers feature two closure types. Choose from a snap fastener for an organised feel with rustic charm — perfect for on-the-go clients or colleagues. Wrap-style closures are perfect for creative types who want an elegant, sophisticated feel to their journal.
High-Quality Paper — Our paper inserts are luxurious, durable, and responsibly sourced.
Stylish Fonts and Unique Designs — With a selection of stylish fonts and 5 options for image placement, you can personalise a journal that matches your brand's voice and vision. Choose from a logo, inspirational quotes, a name, or initials — let us know your ideas and we'll be happy to customise a journal exactly as you'd like.
Customisable Journal Inserts — Setting your brand apart is easy with 14 customisable inserts. Choose from the grid, lined, blank, tasting notes, dots, and more. The options make it easy to make your journal unique and functional.
Re-fills — Run out of pages? Our journals can easily be refilled, re-tied, and replenished with a new book block. This option saves on waste and allows you to get the most use out of your journal.
Corporate Branding — Place your logo on the cover or more discreetly. With five placement options, we can help you create a journal that represents your corporate style.
Custom Leather Finish — Choose from two high-quality finishes for your corporate journal: genuine Australian or New Zealand leather.
Simple Personalisation Process — Our step-by-step design and ordering process is straightforward. We are also more than happy to provide direct assistance if you need help during the ordering process.
Benefits of Leather Journals
Leather is a high-quality material with many benefits, including:
Luxurious feel
A sophisticated, classic appearance
Durability
Low maintenance
Full of character (each journal features unique characteristics, including growth marks, scars, and natural variations that make each leather piece one-of-a-kind
Can look better with time when cared for properly (Check out our Guide to Caring for Your Leather Journal)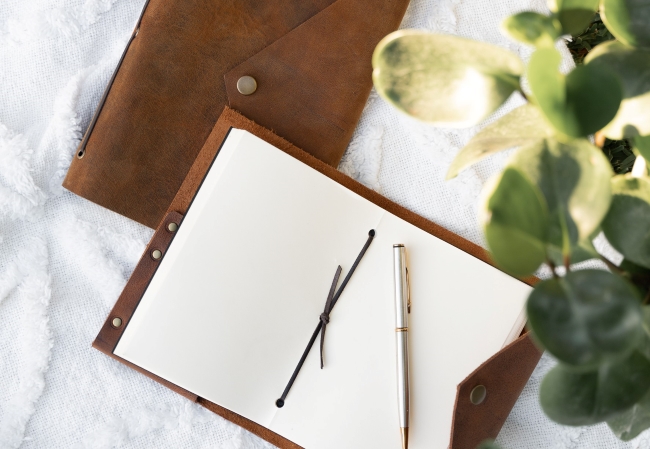 Considerations When Choosing a Corporate Leather Journal
For helpful tips on selecting the right corporate journal, see our guide on choosing a leather journal.
Need Some Corporate Journal Inspiration?
Do you have a large corporate journal order, a bespoke request, or need help creating a corporate journal that matches your brand's vision? Our dedicated team is here to help. We'll help you create and customise a corporate journal as unique as your company.
If you need personalised corporate journal advice, or if you need an order of 20 journals or more, we ask you to contact us. We'll help you design the perfect journal for your company and ensure we meet the delivery deadline.